Driving bioinformatic innovation and supporting global DNA barcode collection and analysis
The Informatics Unit at the CBG oversees a state-of-the-art data centre that hosts more than 1250 processors and 325 terabytes of storage. The staff leverages dedicated computational infrastructure and expertise in computer science, bioinformatics, database analysis, to serve as a hub for global DNA barcode research.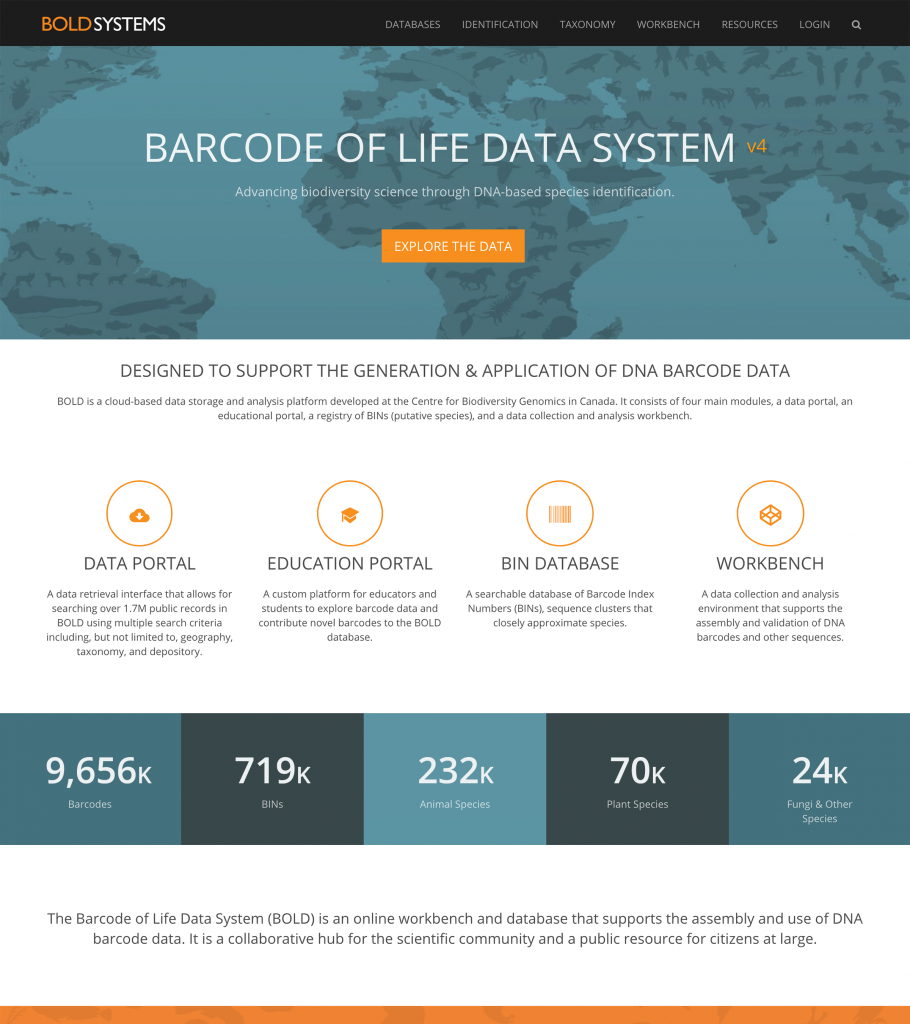 A Collaborative Hub for the Scientific Community
The Barcode of Life Data System (BOLD) was launched in 2005 as a workbench and repository supporting a growing community of researchers focused on building a DNA barcode library for all eukaryotic life. BOLD has since been established as the authoritative source for DNA barcode data and an important part of the cyberinfrastructure for biodiversity research. It hosts 12M+ DNA barcodes representing 900K+ species, and provides over 30K specimen identifications provided per week.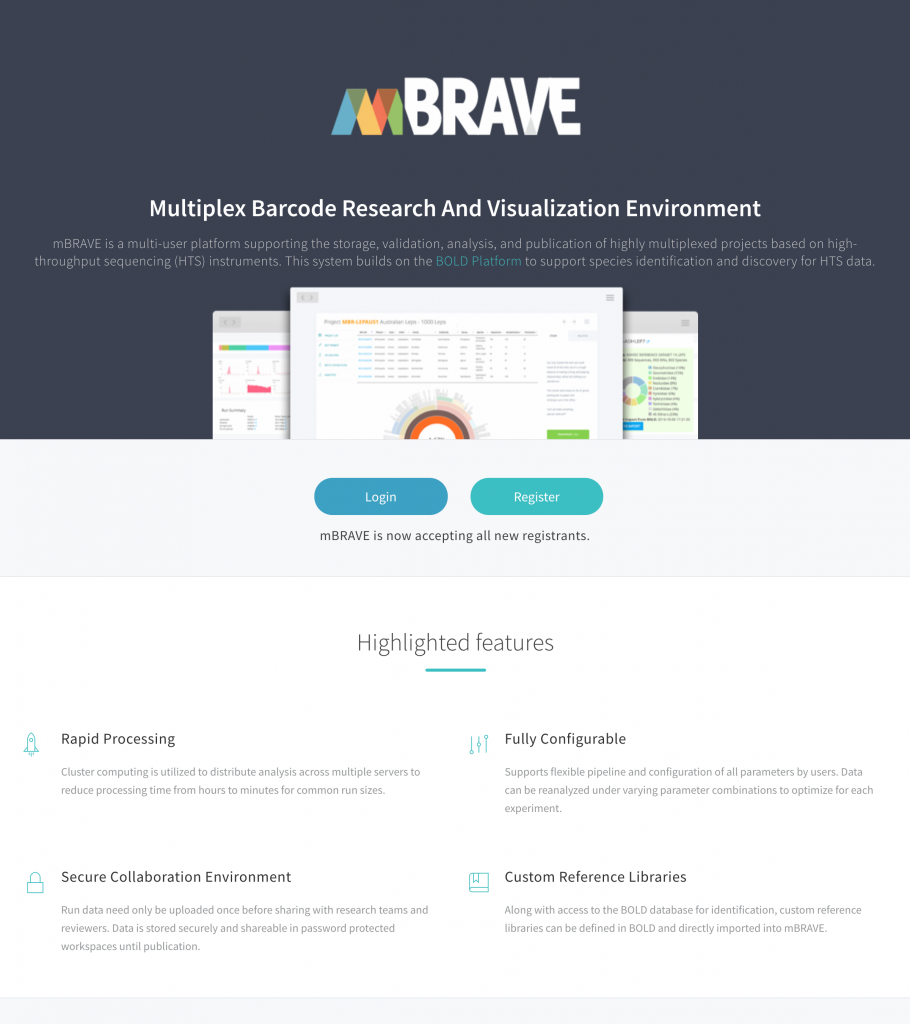 Multiplex Barcode
Research And Visualization Environment
mBRAVE was launched in 2019 as a platform supporting the storage, validation, analysis, and publication of DNA based biodiversity survey data that employed high-throughput sequencing (HTS). This system builds on the BOLD but focuses on big-data analytics and scalability. It supports a broad range of use cases and provides the unique functionality required to enable global biosurveillance projects.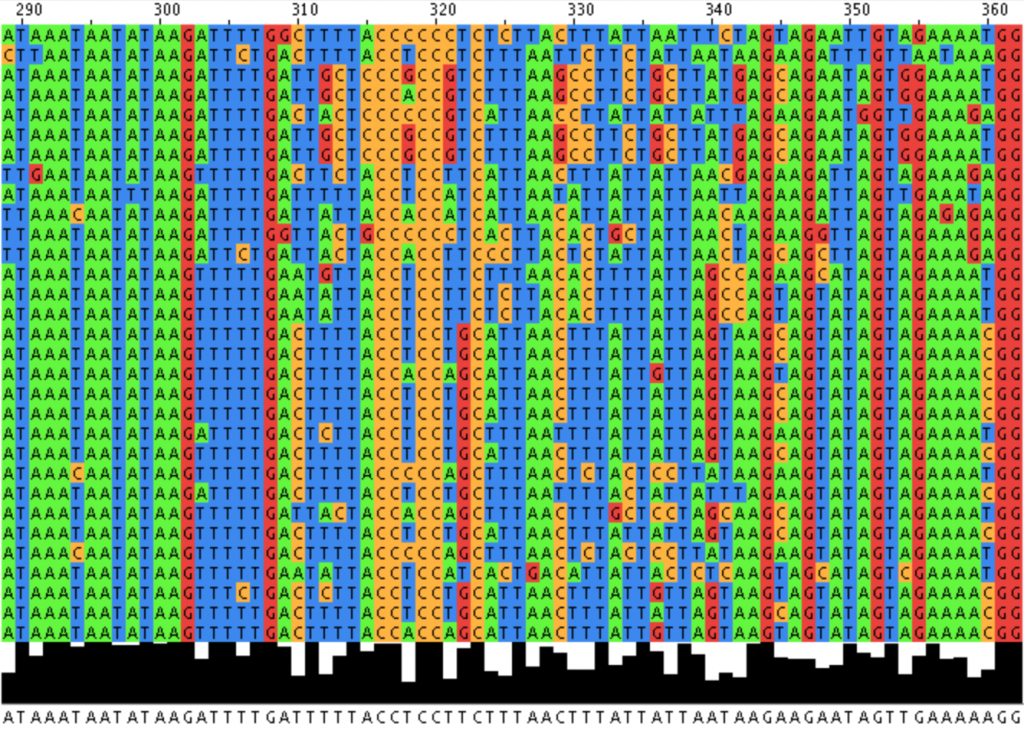 Algorithmic Taxonomy For a Digital World
Established in 2013, the BIN system provides an algorithmic framework and repository for the accelerated documentation of life on the planet. It processes all DNA barcode data on BOLD and assigns them to existing or new operational taxonomic units. The BIN system, originally developed as an interim solution to the high lead times associated with expert taxonomic identification, has been broadly accepted as a persistent solution to the dark taxa problem.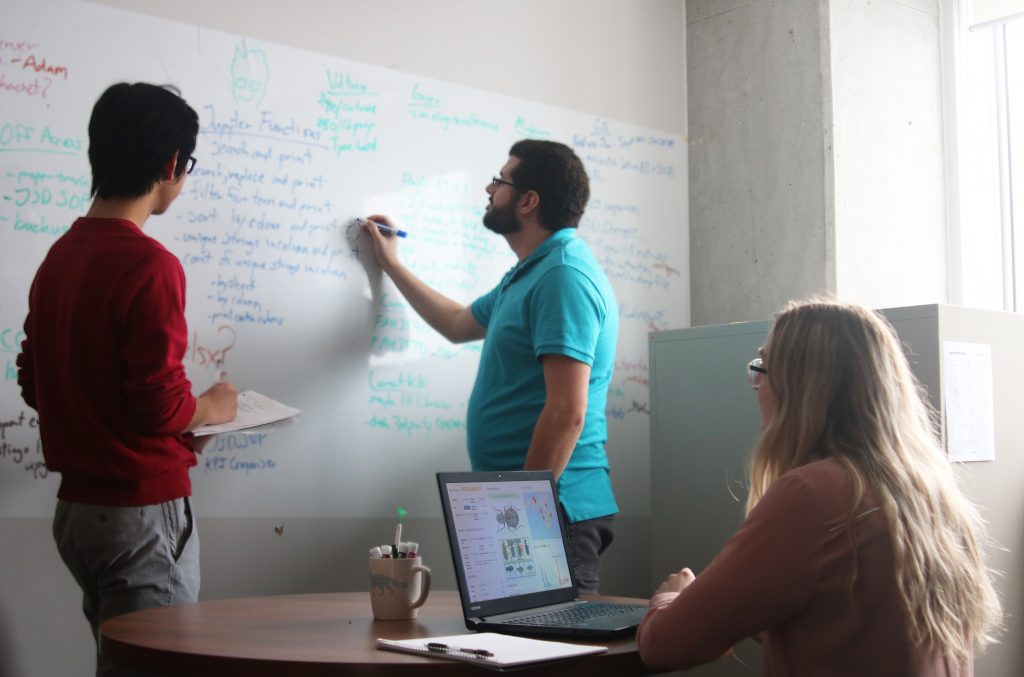 Supporting Large-scale Research Programs
The Informatics Unit provides data mining, data visualization and analytical support to researchers working on large volumes of data. The Data Management Team also provides validation, curation, and data capture services. We are responsible for maintenance, development, and expansion of BOLD, as well as the underlying server systems that are required to run it, and work to find innovative and integrative solutions for CBG's hardware and software needs.
Discover our Research Areas & Platforms
Combining massive field programs,
high-throughput sample processing,
high-resolution imaging, and cutting-edge DNA sequencing technologies with globally unique, actively-curated data platforms